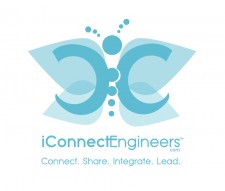 SAN DIEGO, August 29, 2017 (Newswire.com) - Every founder dreams of building the kind of company that will revolutionize its industry and positively impact its marketplace. The iConnectEngineers™ team is now offering specialized on-call services specifically geared to the engineering and technology industries.
"As a full-service digital marketing company, we have expanded the range of services we provide to meet the needs of engineering and technology companies," said Keely Badger, chief digital marketing strategist for iConnectEngineers™. "Our emphasis in web design, content marketing and brand management is second to none."
iConnectEngineers™ has extensive, practical real-world experience partnering with our clients to implement marketing and branding best practices.

Keely Badger, Chief Digital Marketing Strategist, iConnectEngineers™
We Solve The How
The company prides itself on assisting a wide range of businesses to innovate, scale faster, reduce costs, and operate more securely. "iConnectEngineers™ has extensive, practical real-world experience partnering with our clients to implement marketing and branding best practices," said Badger. "We have worked with a vast number of companies from startups to enterprises across multiple verticals."
In addition, iConnectEngineers™ leverages data, insight and action — using the latest technology from Silicon Valley — to empower engineering and technology companies across all disciplines to strengthen their brands and build value.
Strategic Planning: Badger noted that strategic planning gives companies a sense of direction and outlines measurable goals. "Using skilled research, we learn about your audience and what motivates them," she said. "We will create a smart strategy and plan of action for your business." Services include:
User Research
Market & Competitive Analysis
Online Positioning & Strategy
Brand Development & Integration
Media Planning
Site Architecture Planning
Wireframing
Analytics
Website Solutions: iConnectEngineers'™ team of developers uses a strategically-creative design process to create high-quality, unique websites. The company stresses the importance of utilizing responsive web design that displays properly on all devices — desktops, laptops, tablets and smartphones. Services include:
Visual Design
Development
CMS Design & Implementation
E-commerce
Campaign Microsites & Landing Pages
Responsive Websites
Website Redesign Services
Website Maintenance Services
Online Marketing: "Marketing helps your business build stronger credibility so prospective clients and future employees have peace of mind to commit to your company over the competition," said Badger. "This will help ensure your business receives the exposure it needs to thrive." Services include:
Social Media Marketing
Search Engine Marketing (PPC)
Search Engine Optimization (SEO)
Display Advertising
Email Marketing
Video Production
Campaign Microsites
Content Creation: iConnectEngineers'™ works closely with every client to help business leaders communicate effectively with their target audience online and be recognized as industry experts. Badger said the company's team of content writers can create and implement robust content strategy to engage and reach a specific audience. Services include:
Idea Development
Blog Posts, Articles, & Whitepapers
Subject Matter Expert Guest Blogging
Press Releases
Media Planning
Speaking Engagements
LinkedIn Profile Makeover
Career Story (in lieu of Resume)
Social Media Management: With a highly-targeted organic social media plan, iConnectEngineers'™ provides content to engage the client/user community across all social channels. "We use relevant marketing strategies to help your organization grow brand awareness, professional relationships and website traffic," said Badger. Services include:
Develop Brand Awareness (Followers)
Build Relationships (Engagement)
Increase Website Exposure (Traffic)
Let's Connect, Share, Integrate, Lead.
Follow iConnectEngineers™ on Social Media:
Facebook, Twitter, Instagram, LinkedIn, Pinterest and YouTube.
Sign Up Now for the company's monthly eDigest and stay connected, inspired, and engaged with news and events from iConnectEngineers™.
Media Contact:
Keely Badger, Chief Digital Marketing Strategist
P.O. Box 130904, Carlsbad, CA 92013 | (800) 905-1270 | Email | Website
Source: iConnectEngineers™
Share: