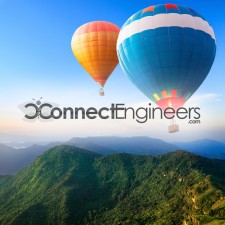 San Diego, CA, September 13, 2016 (Newswire.com) - ​iConnectEngineers™ announced that it will debut its services at the CMAA National Conference & Trade Show being held in San Diego, California from October 9-11.
Stop by booth 403 for a free giveaway and to learn more about iConnectEngineers™—a new online platform that fosters collaboration and innovation by connecting professionals with new contract opportunities, business tools, training and more.
"iConnectEnginners™ is on a quest to transform how engineers connect, view and share content,"

Keely Badger, media relations professional at iConnectEngineers™
"iConnectEnginners is on a quest to transform how engineers connect, view and share content," said Keely Badger, media relations professional at iConnectEngineers™. "The CMAA conference is a great opportunity to interact and connect with others in the industry. We want to reach out to others and share our vision."
CMAA, North America's only construction management association, brings together owners, CMs/PMs, service providers and educators with a common goal—to advance the CM profession. More than 1,300 are expected to attend.
"CMAA is known to have best-in-class practices to enhance CM/PM know-how and productivity," said Badger. "We are excited to attend this world-class event and share information on our social media platforms about CMAA's educational sessions as well as the innovative solutions and services from the exhibitors that will be at the show."
iConnectEngineers™ will be providing conference highlights before, during and after CMAA. These include tweets, live video and Facebook updates about new products and services as well as information from keynote speakers and educational sessions.
Some of the unique services offered by iConnectEngineers™ include:
Contract Opportunities: iConnectEngineers™ provides links to all 50 states with access to government agencies, specific county/city's listings of RFP/RFQ/Bid and CIP information. The company also links to small, medium, and large HUB airports in the United States and their RFP/RFQ/Bid information. Flexible subscription options are available.
PM/CM Elevate Program: A comprehensive training program for public agencies and consulting firms is offered by iConnectEngineers™ in preparation for using Program Management and Staff Augmentation (PM/CM) support services.
Business Tools: The team can assist with social media marketing, branding, a professional and corporate LinkedIn® profile, and resume writing.
Leadership Development: The company offers broad engineering and non-engineering related services such as acquisition and merger transition, leadership coaching, team building, and mindfulness engineering.
Digital Marketing: iConnectEngineers™ dynamically builds and delivers an online advertisement for your company to help you connect with your target audience. This is ideal when establishing an online presence.
Post A Job: Looking for your next great hire? iConnectEngineers™ will post your job opening on its website and social networks such as Facebook, LinkedIn, and Twitter. Monthly billing terms are available.
Sign up for the company's monthly eNewsletter and stay connected, inspired, and engaged with news and events from iConnectEngineers™.
About iConnectEngineers™: Our mission is to promote work-life integration, a culture of collaboration, a positive work environment, and a holistic approach when engaging employees to provide a variety of engineering services. The intention is to break down silos, combine and recombine capabilities across disciplines, organizations and generations, and move away from a "fixed" mindset to a "growth" mindset.
Discover iConnectEngineers™ on Social Media:
Facebook: https://www.facebook.com/iconnectengineers
Twitter: https://twitter.com/iconnecteng
Instagram: https://www.instagram.com/iconnectengineers/
LinkedIn: https://www.linkedin.com/company/iconnectengineers
Pinterest: https://www.pinterest.com/iconnecteng/
Google+: https://plus.google.com/+Iconnectengineers
YouTube: https://www.youtube.com/channel/UCtQ0b6-l778gXS0ozlEvVCQ
Media Contact:
Keely Badger, Media Relations
P.O. Box 130904, Carlsbad, CA 92013 | (800) 905-1270 | Email | Website
Source: iConnectEngineers™
Share: